Brook Green Clinic provides Osteopathy, Cranial Osteopathy, Massage, Acupuncture, Chiropody and custom made orthotics. Established in 2000, we deliver clinical excellence in bringing together a team of practitioners who offer a positive, tailored approach for effective results, in a professional and relaxed atmosphere. We are conveniently located in West London with easy access from Hammersmith, Shepherds Bush, Acton, Ealing, Chiswick, Fulham and Kensington.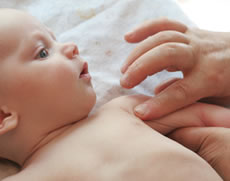 Osteopathy & Children
Osteopathy is a safe, natural and effective method for treating children.
Newborns and Osteopathy
Irritability
Feeding difficulties
Sickness & Colic
Sleep disturbances
Children, teenagers and Osteopathy
Scoliosis & Postural problems
Growing pain
Joint pain
Osgood Sclatters
Clicking hips
Delay in speech development
Inability to relax
Muscle spasm
Sport injuries
Nutritional advice on learning difficulties
Advice on patterns of sitting, walking and running.
Digestive problems
Aches and pains
More info on Osteopathy for children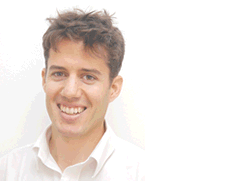 Our Practitioners
Brook Green Clinic gives hands-on therapy and advice on diet, lifestyle, emotional well-being and exercise to address and support you into recovery, what ever the problem, regardless of age.
Our understanding of the body allows us to effectively treat your injury.
We pride ourselves on our generosity with time and our personal service.
We strongly believe in an informative aproach to empower the patient, with an emphasis on high ethics and prevention, rather than over-intervention.
Our practitioners work flexible hours and home visits, to fit around your schedule.
There's no need to see your Doctor before visiting us but we do take referrals from Hospitals, GP's and other medical professionals.
Our practitioners belong to various world-wide health organisations and keep up to date with developments in the industry. We are fully insured and asscoiated with all governing bodies.
More info on our practitioners
MOT Service available. For more information call 020 7610 5459
Free Consultation! Call 020 7610 5459 now for a free 10 minute telephone consultation.
Acupuncture at brook Green Clinic West London
Acupuncture can be used to treat the following conditions:
Joint pain
Circulation
Digestive disorders
Emotional imbalances
Diabetes
Fatigue
High Blood pressure
Skin conditions
Menstrual irregularities
More info on what can acupuncture treat
Osteopath at Brook Green Clinic West London
Osteopathy can be used to treat the following conditions:
Jaw pain and Headaches
Whiplash & Arthritis
Slipped disc
Back pain
Frozen shoulder
Sports injuries & tendonitis
Tennis elbow & RSI
Postural advice
Trapped nerves
Sciatica
Pregnancy-related pains
Digestive concerns
More info on what can osteopathy treat