Acupuncture is a therapy in which very fine needles are inserted into the skin at designated points chosen for their therapeutic effect.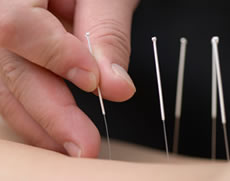 What Is Acupuncture?
Acupuncture is based on a sophisticated theory of the flow of Qi around the body. When the flow of Qi is blocked the result is disease, pain or a sense of disharmony. Needles are inserted into these points where the flow of Qi is blocked to help re-establish the flow thereby improving health.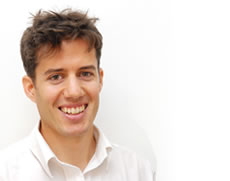 Meet Our Practitioner
Charles Bourne joined the team in April 2008 and specialises in '5 Element' and '8 Principles' acupuncture. Charles has a keen interest in healing and has been a guest speaker at the Royal Society of Medicine and while at Cambridge University he undertook a study into spiritual healing as a chapter in Spiritual Healing: Religious and Scientific Perspectives.
More Info our Acupuncturist Charles Bourne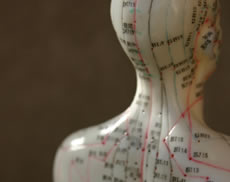 What is involved?
In the first session a comprehensive case history is taken, followed by a short physical examination which includes observation of your tongue and pulse.
In a typical treatment between about 4 and 20 needles will be used. These may be inserted and removed immediately or left in for up to half an hour. The needles are very fine and when they are inserted a dull ache or tingling sensation is normally felt.
More Info on how does acupuncture work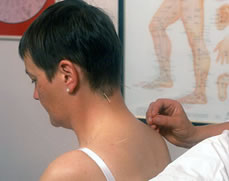 Preparing for treatment
Avoid coming to the treatment on an empty or full stomach and wear minimal amounts of makeup and perfume to allow the practitioner to make an accurate reading of your colour and tone. Avoid alcohol 24 hours before and after treatment and drink plenty of water and take as much rest as possible to help flush out your system.
More Info on preparing for acupuncture
MOT Service at Brook Green Clinic. Call 020 7610 5459 for more details
Call us now on Call 020 7610 5459 for a free 10 minute telephone consultation